How To Screed A Floor
When you screed a floor, the screeding process is designed to provide a perfectly smooth and level finish to any room, be it a commercial or domestic building, it will provide professional flooring solutions for all.
There are many different floor screed options such a the more traditional sand and cement screed to the newer liquid screed. Each of these methods to screed a floor come with different properties and attributes that may be more applicable to your situation, so it is important to consider the perfect flooring solution for you. For example, if you have underfloor heating you may want to consider the liquid screed option as it transfers heat far better than a standard sand and cement screed.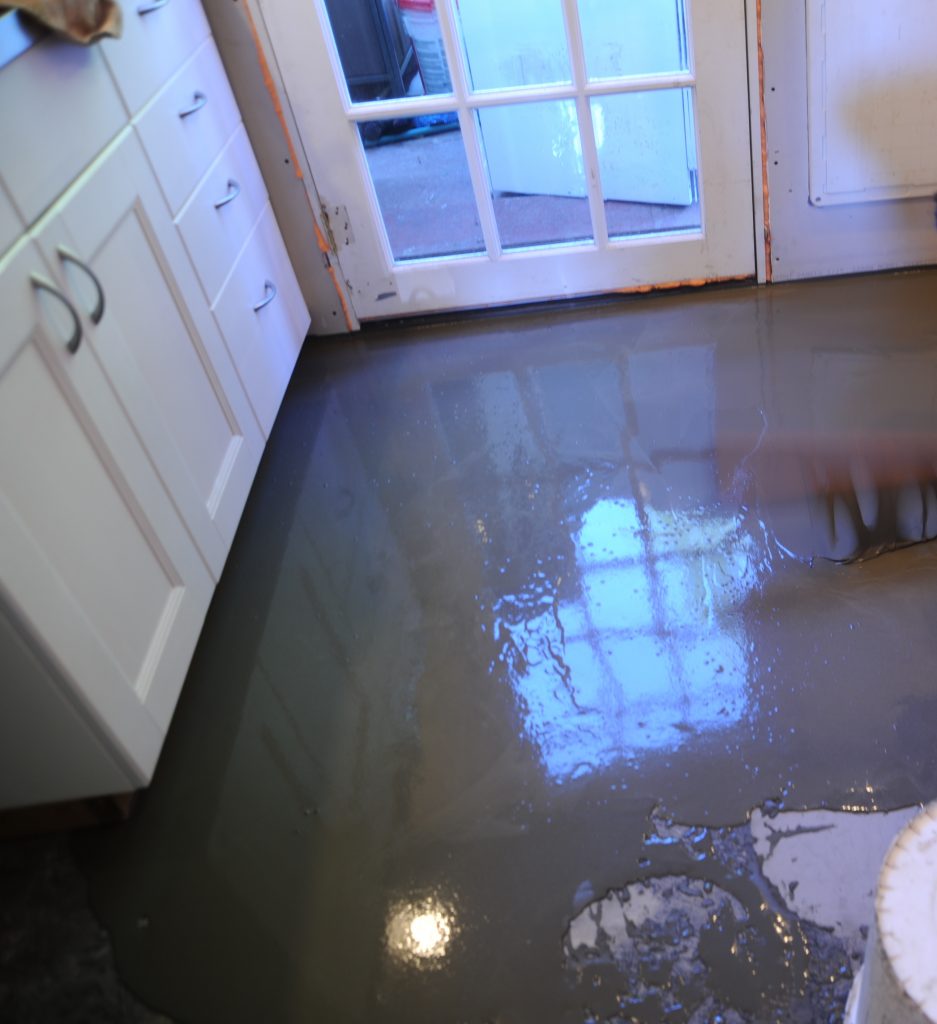 Step by Step Guide on How to Screed a Floor
Before starting to screed a floor, you must understand the importance of correct floor preparation for the screed to be laid on top of. This is because preparation is probably the most important stage, the floor screed is only as good as what's underneath it, so it is vitally important that everything has been prepared to a high standard before continuing. Below is a step by step guide of how to screed a floor using the more traditional sand and cement method.
Step 1- The right mix to screed a floor
It is important to get the right sand to cement ratio making sure that the consistency of the mix is correct. The recommended ratio commonly used is 4:1 sand to cement. The consistency right consistency of the mix should hold together in your hands when compressed into a ball but then crumble up nicely without leaving wet clumps.
Step 2 – Levels/sections
To screed a floor correctly is to create a perfectly level surface, so it is important to create levels using timber battens. This allows you to work in a much smaller space at a time, the battens will create runners upon which you can lay your straight edge when you begin to smooth off the surface.
Step 3 – Laying the screed
Once the mix is a complete start to lay the mix onto the floor laying enough to cover around 60cm of flooring at a time. With each trowel of mix spread it across the area you'll be working on. Compact the mix as you go regularly as poor compaction is a common problem when you screed a floor. Finally, place the straight edge and slowly begin to draw it back in a slightly circular, sawing motion along the top of the battens to create a smooth and flat finish.
Step 4 – Protection & drying a screed floor
Now you know how to screed a perfectly level floor make sure that absolutely nobody walks or puts pressure on any part of the floor for 48 hours. This is to keep the flooring protected and prevent cracks from appearing. For a typical sand and cement floor screed, the drying time is usually one day for every millimetre in depth. Finally, after the drying period has passed the screed is complete.